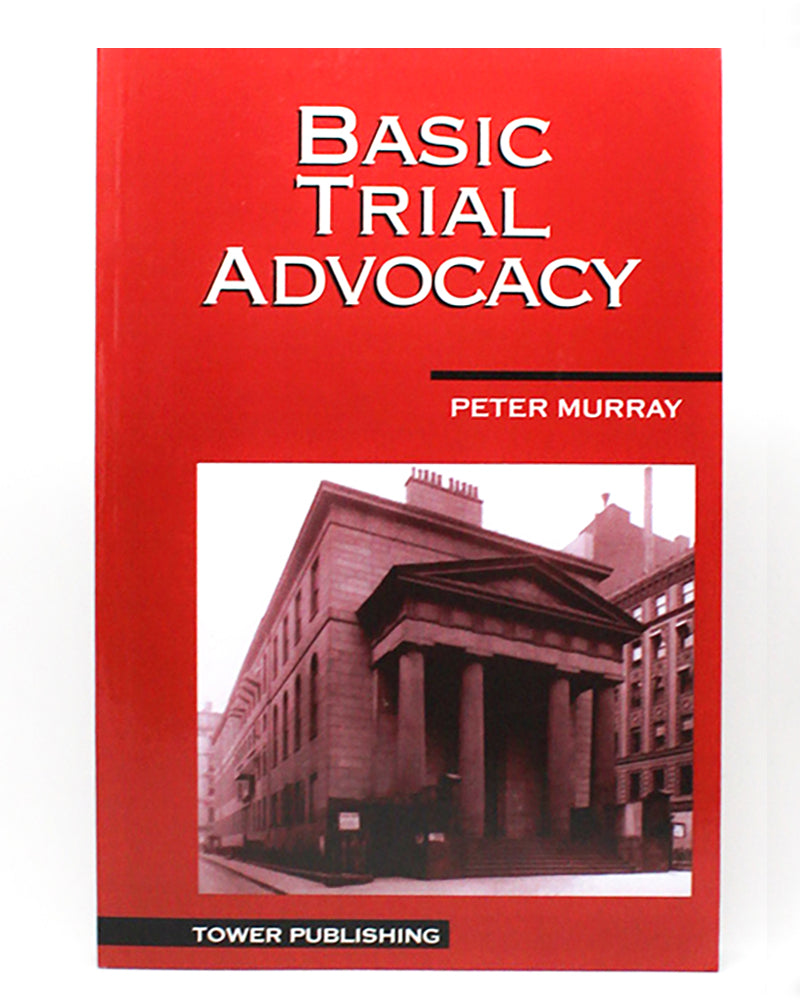 Basic Trial Advocacy - 10th Edition
Written by Peter Murray
Basic Trial Advocacy is the classic text on trying cases to judges and juries. Murray's masterwork covers case planning, opening statements, direct and cross examination, demonstratives and exhibits, expert testimony, closings, trial lawyer ethics and much more.
Basic Trial Advocacy has been published after the author's years of active teaching of trial advocacy at Harvard Law School and the University of Maine School of Law, as well as in various NITA, law firm, and pro bono educational programs for both law students and young lawyers.
Basic Trial Advocacy goes deep into the why of what good trial lawyers do. Systematic understanding of the trial advocacy process will enable a new lawyer to better apply the experience and observations that are available to develop the skills of trial practice.
This publication is designed for use in law school trial advocacy or trial practice courses. It is also written to be useful to lawyers in connection with firm-sponsored or independent trial advocacy training.

1) The Training of Trial Lawyers
2) The Task of the Trial Lawyer
3) Trial Lawyers' Ethics
4) Developing a Fact Theory of the Case
5) Courtroom Conduct and Manners
6) Opening Statements
7) Direct Examination
8) Cross-Examination
9) Evidentiary Objections
10) Illustrative Aids
11) Exhibits in Evidence
12) Expert Witnesses
13) Summation
Index
Published 2004. ISBN: 9781932056969
Peter L. Murry, Esq. has been a successful trial lawyer in Maine for over 25 years and is the Braucher Visiting Professor of Law from Practice at Harvard Law School, where he has regularly taught Evidence, Trial Advocacy, Comparative Civil Justice and The American Legal System. He is the author of several books and articles on evidence, comparative law and civil justice. Murray has been Consultant to the Maine Advisory Committee on Rules of Evidence since 1973. Currently he practices law as of counsel to the firm of Murray, Plumb & Murray in Portland, Maine.
---
---
More from this collection