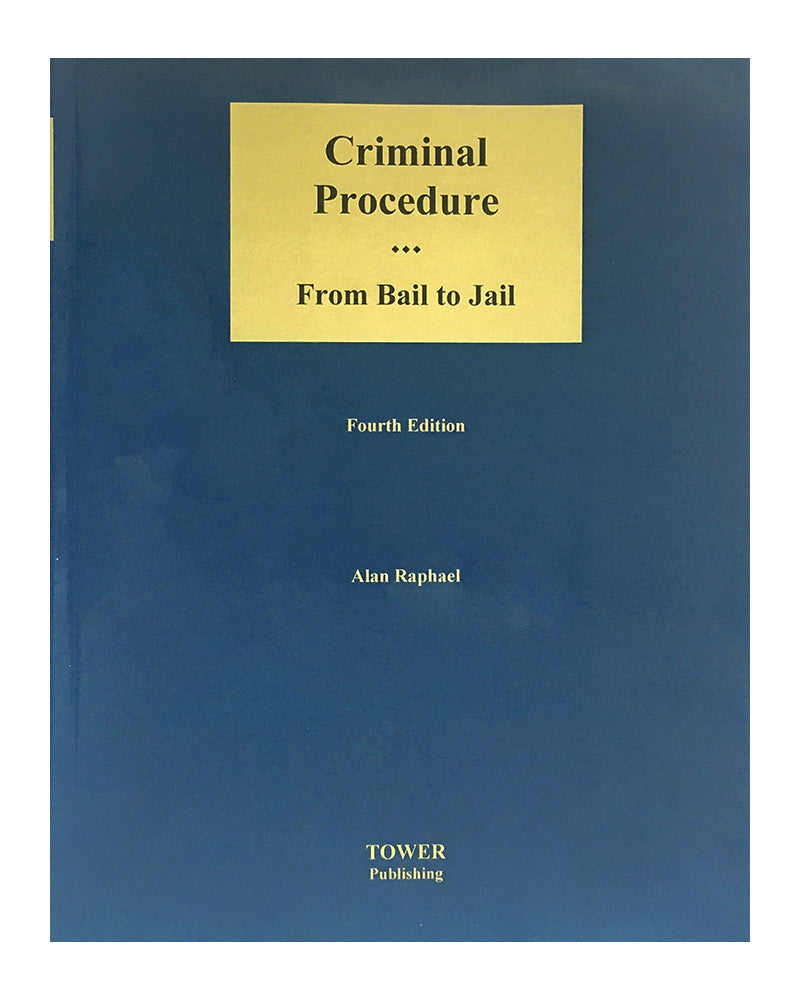 Criminal Procedure: From Bail to Jail
By Professor Alan Raphael of Loyola University Chicago School of Law. Criminal Procedure: From Bail to Jail is a comprehensive criminal procedure casebook that law students and attorneys will appreciate for its interesting cases, explanatory notes and logical organization.
The author covers in detail all aspects of criminal procedure, including prosecutorial discretion, grand juries, pleas, discovery, jury selection, defendant rights and evidentiary burdens, sentencing, double jeopardy, appeals and collateral remedies.
Appendices include:
Selected Constitutional Provisions
Federal Rules of Criminal Procedure
American Bar Association Standards for Criminal Justice
Sample Jury Questionnaires
Published November 2017. ISBN: 9780998979878
Alan Raphael has been a faculty member at Loyola University Chicago School of Law since 1983. His teaching is primarily in the area of criminal procedure and constitutional law. Serving for over twenty years as contributing editor for criminal procedure for the American Bar Association Publication, Preview of United States Supreme Court Cases, Raphael has written about many of the major issues in criminal procedure in the United States over the past decades. He has received court appointments and served as pro bono counsel in several dozen serious criminal cases, involving appeals and collateral review, including representing four persons sentenced to death. Raphael received a B.A. from Haverford College, M.A. and Ph.D (History) for the University of Chicago, and J.D. from Indiana University. Prior to becoming a law teacher, he was a college history professor, a high school teacher, lobbyist at a state legislature, clerk to a federal appeals court judge, and associate in a major Chicago litigation firm.
---
---
More from this collection