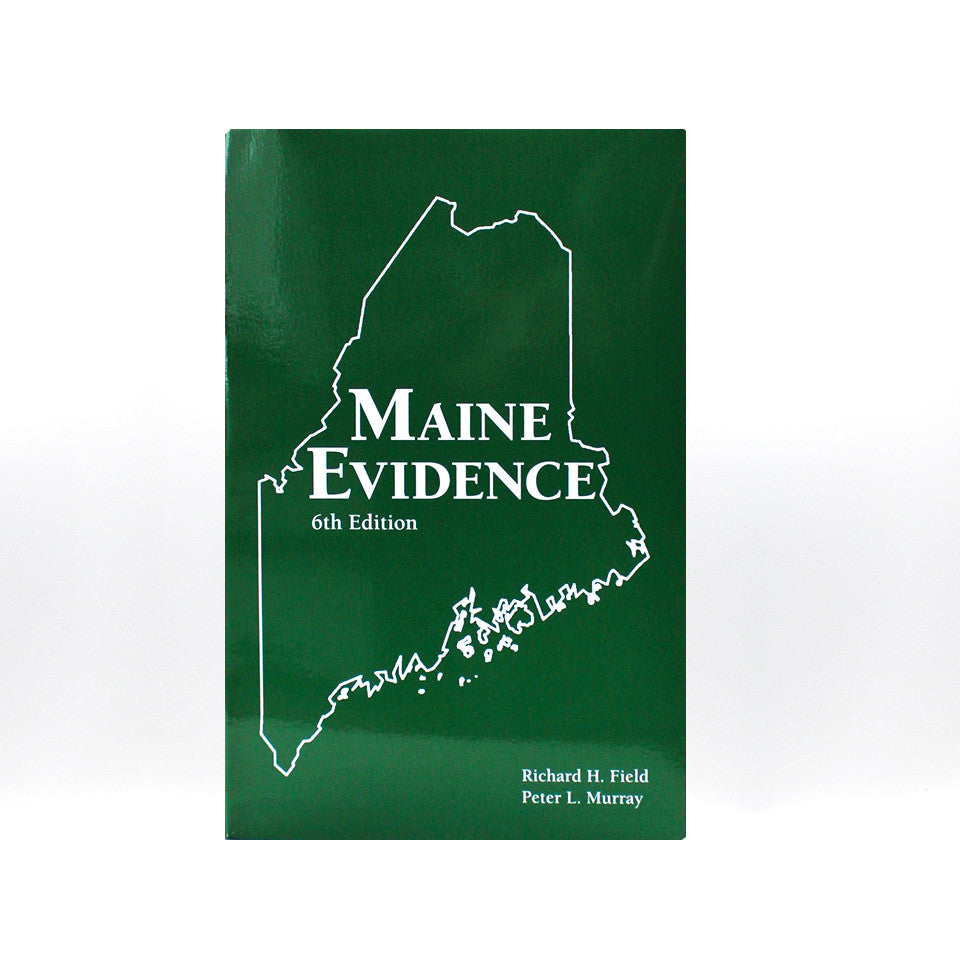 Maine Evidence - 6th Edition
Maine Evidence is the standard treatise on the Maine Rules of Evidence and the case law interpreting and applying the rules in civil and criminal cases. Included are the text of the rules, Advisory Committee Notes, and comprehensive commentary and analysis. The 6th Edition (published in 2006) is revised and updated to include rules changes up to the time of publication and case analysis and other developments up to December 31, 2006.
The First Edition of Maine Evidence was published in 1976 by Professor Richard H. Field and Peter L. Murray, Esq.
Published 2006
ISBN: 9781932056976
Peter L. Murry, Esq. has been a successful trial lawyer in Maine for over 25 years and is the Braucher Visiting Professor of Law from Practice at Harvard Law School, where he has regularly taught Evidence, Trial Advocacy, Comparative Civil Justice and The American Legal System.
   He is the author of several books and articles on evidence, comparative law and civil justice. He has been Consultant to the Maine Advisory Committee on Rules of Evidence since 1973. Currently he practices law as of counsel to the firm of Murray, Plumb & Murray in Portland, Maine.
---
---
More from this collection